"The Remedy"
2019/09/26 - Part 2 - Be Aware, Nano Everywhere
Original upload by Tony Pantalleresco (2019-Sep-26): https://independz.podbean.com
This link will take you always to the latest upload. Scroll the history for older. For the podcast of Sept 26, 2019, click the video above.
The time of the month and the new nannopad putting nano particulates in reproductive system and you add this pad which will release nano silver which will cause a severe hijacking and sabotage that will cause a side effect
This pad is inserted soaks the blood and releases the nano-silver and you repeat this which will cause the destruction of the anatomy health due to bacterial die off and nano silver poisoning and you literally rot off internally then the BF or husband now enter the tunnel of love exchanging dna and after awhile the male then absorbs this as well  and causes the testicles to become corrupt and cause them to dysfunction—killing 2 birds with one stone
Things have changed from fortification and strengthening today it is about breakdown and dysfunction
Nano silver toxic and should not have been marketed but a dr guru came out with this and then propagated this—double agent.
Nano metals are not to be utilized at all nothing to substantiate safety or use not designed to use these on a nano scale micron size is what we can utilize
Nano in the environment and the lethality of the exposure loss of minerals will increase high uptake of nano metals due to the removal of the colons bacteria as a result of the glyphosates
Nano metals will displace the minerals we should be using and as a result the immune system crashes and you get the secondary the effects of the exposure
 way way way more
Links Provided by Tony during the show.

---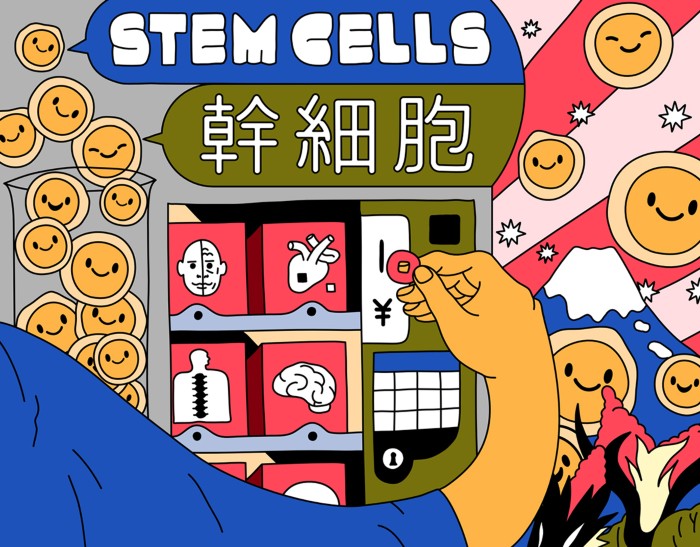 ---

---
---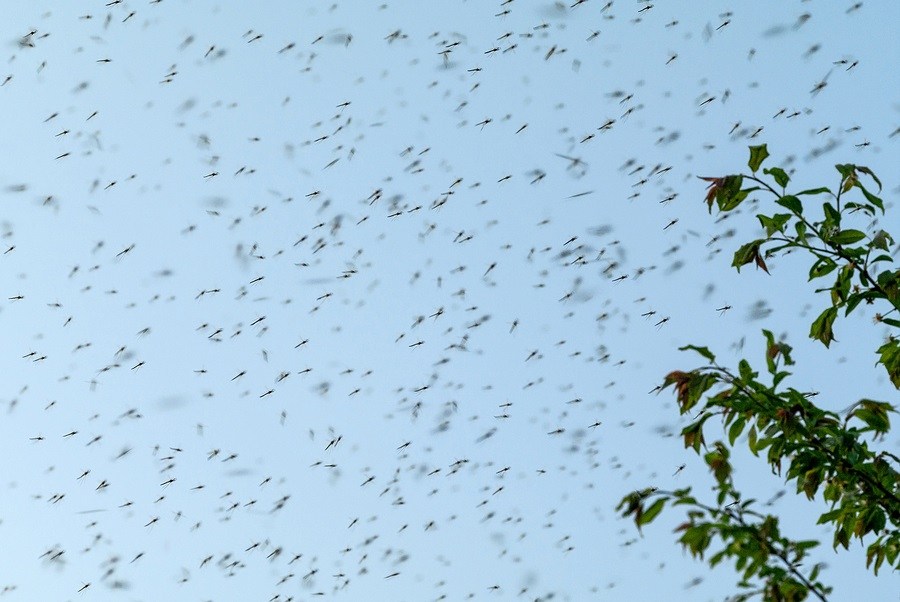 ---
---
---
---
Click above
---
Click above
---
LABRADOODLE CREATOR SAYS DOG BREED IS INSANE, DISEASED
Click above
---
 VAERS  Vaccine Adverse Event Reporting System
Click above
---
 V

accine-injury

 
Click above
---
Computer scientists create reprogrammable molecular computing system
Computer design meets potions class: A little of vial 1 and a little of vial 2 yield six-bit computations encoded in DNA
Click above
---
Click above
---
Bryan396
Nano Tech Researcher and Educator. ACTIVE Target and Victimized. THE "HOW THEY DO IT" AND TECHNOLOGY SITE
https://www.minds.com/bryan396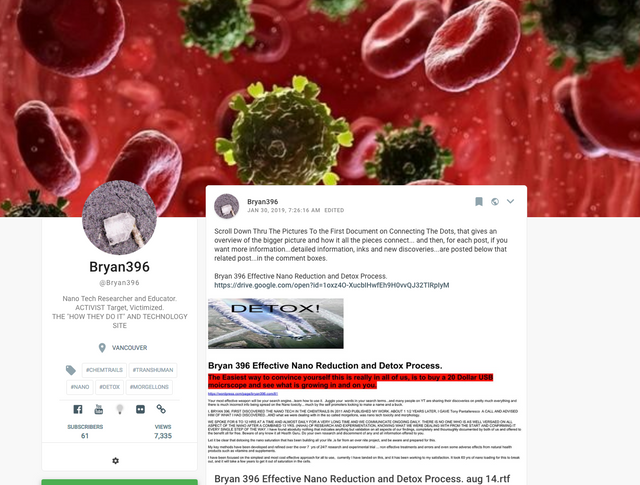 Brian396's Nano Photos @ flickr
http://bit.ly/2JSyTY4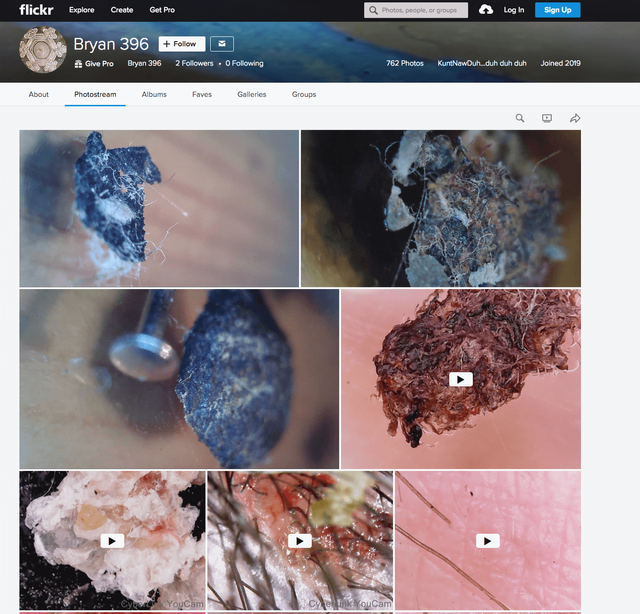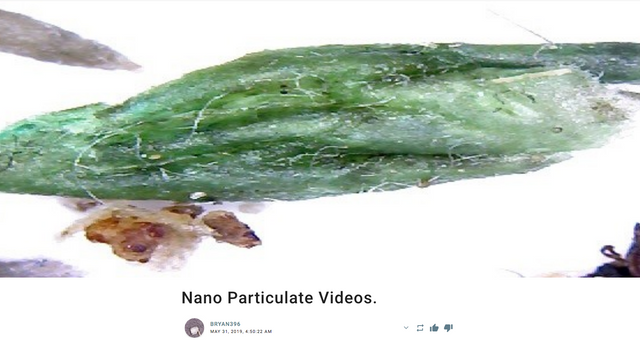 My AntiNano Bucket & Frequency Control Unit – Based on Tony Pantalleresco Antinano device model (EN)
Community service channel, uploading Tony's podcasts.
In this video I am showing you my antinano bucket and a frequency control unit that I build in order to control the frequency of the pulses.
How to build the bucket, in the most simple way and still be efficient, you can find at the three following  videos from Tony Pantalleresco and also a step buy step guide that he has put together.
In this blog are also included three formulas to use with the bucket