You can get your EMF protection products, Health Restore and Antinano products from my eshop here.
Download the pdf version here.
Notes:
---
Links:
(http://augmentinforce.com) 
Tony's Show on simplecast:
Tony's Contact details:
email: independz@yahoo.com
Phone number for consultation with Tony:
+1 5 1 9 9 7 7 5 3 5 1
---
Bryan 396 data and Research on nano-bio nanotech nano poisoning:

https://www.minds.com/Bryan396/blogs
---
Support Bryan 396 in Patreon:
https://www.patreon.com/Bryan396
---
Aroy Mak's Channel and information on health and current events 
https://www.youtube.com/watch?v=aEIv3jdKpE4&t=430s
Yannis' interview with Shay 
https://www.youtube.com/watch?v=LgmUFXOpbVA&feature=youtu.be
---
Shay's channel 
https://www.youtube.com/channel/UCjDfMMzsGQTH1sOVTD59D-Q
Shay's website (in Hebrew)
---
Other Link
Recent toxicology studies suggest that nanosized aggregates of fullerene molecules can enter cells and alter their functions, and also cross the blood-brain barrier. However, the mechanisms by which fullerenes penetrate and disrupt cell membranes are still poorly understood. Here we use computer simulations to explore the translocation of fullerene clusters through a model lipid membrane and the effect of high fullerene concentrations on membrane properties. The fullerene molecules rapidly aggregate in water but disaggregate after entering the membrane interior. The permeation of a solid-like fullerene aggregate into the lipid bilayer is thermodynamically favoured and occurs on the microsecond timescale. High concentrations of fullerene induce changes in the structural and elastic properties of the lipid bilayer, but these are not large enough to mechanically damage the membrane. Our results suggest that mechanical damage is an unlikely mechanism for membrane disruption and fullerene toxicity.
Click picture below to read the whole article
Computer_Simulation_Study_of_Fullerene_Translocati

---
HARRISBURG — Twice in the last week, Pennsylvania's official COVID-19 death count spiked.
Then, on Thursday, the number plummeted.
Officials from the state Department of Health provided several justifications for the fluctuations, citing technical issues, lengthy investigations, and the addition of "probable" deaths — those considered to be caused by the coronavirus but without confirmation from a test.
Read more here

---
Recently, PM Trudeau has echoed Bill Gates' sentiments that mass vaccination of people is necessary for any sense of normalcy to return. While there has been speculation about this link, there has so far been no proof of collusion between Gates and Trudeau.
It's true that there has been collusion. However, Gates did not (directly) lobby the Canadian Government. The used proxies to do this. Specifically, here are the connections: … click link below to read the whole article
---
By Cheryl K. Chumley – The Washington Times – Tuesday, April 28, 2020
ANALYSIS/OPINION:
The new coronavirus is real.
The response to the coronavirus is hyped. And in time, this hype will be revealed as politically hoaxed.
In fact, COVID-19 will go down as one of the political world's biggest, most shamefully overblown, overhyped, overly and irrationally inflated and outright deceptively flawed responses to a health matter in American history, one that was carried largely on the lips of medical professionals who have no business running a national economy or government.
To read more click the picture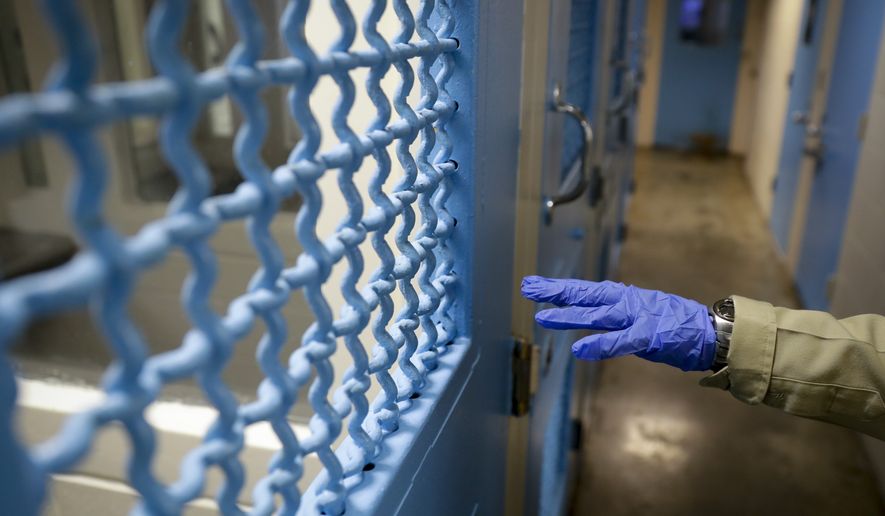 In this April 16, 2020, photo a gloved hand points to a holding cell at the hospital ward of the Twin Towers jail in Los Angeles. Across the country first responders who've fallen ill from COVID-19, recovered have begun the … more >
---
Oxidative_and_molecular_interactions_of

---
Chemical_and_toxicological_evolution_of

---
montreal.ctvnews.ca
Two more cell towers went up in flames north of Montreal

---
NanoGenotoxicology_The_DNA_damaging_pote

---
Summary: Allergic reactions can be triggered with, or without, exposure to the allergen as the result of a psychologically conditioned reaction. The findings explain why some allergic reactions are observed as a form of placebo reaction when the original allergen is not present.
Source: University of Tubingen
---
On Friday, April 24, 2020, Vittorio Sgarbi, a member of the Italian Chamber of Deputies, denounced what he claims are false coronavirus death statistics. Sgarbi feels that fake statistics are being propagated by the government and the media to terrorize the citizens of Italy and establish a dictatorship.
The member of the Forza Italia party slammed the closure of 60% of Italian businesses for 25,000 Chinese-Coronavirus deaths from the floor of the legislature. "It's not true," he said. "Don't use the deaths for rhetoric and terrorism." According to the National Institute of Health, 96.3% did not die of coronavirus, but of other pathologies stated Sgarbi – which means that only 925 have died from the virus and 24,075 have died of other things claimed Sgarbi, "….the virus was little more than an influenza. Don't lie! Tell the truth!"
Sgarbi's controversial speech was delivered during 'Cura Italia' decree law discussions. The proposal intends to develop measures to strengthen the national health service based on what he claims is false data. Sgarbi challenged his colleagues to investigate the real numbers themselves and be united in the reporting the truth: (to read more click here or the picture)