You can get your EMF protection products, Health Restore and Antinano products from my eshop here.
Download the pdf version here.
Notes:
---
Links:
(http://augmentinforce.com) 
Tony's Show on simplecast:
Tony's Contact details:
email: independz@yahoo.com
Phone number for consultation with Tony:
+1 5 1 9 9 7 7 5 3 5 1
---
Bryan 396 data and Research on nano-bio nanotech nano poisoning:

https://www.minds.com/Bryan396/blogs
---
Support Bryan 396 in Patreon:
https://www.patreon.com/Bryan396
---
Aroy Mak's Channel and information on health and current events 
https://www.youtube.com/watch?v=aEIv3jdKpE4&t=430s
Yannis' interview with Shay 
https://www.youtube.com/watch?v=LgmUFXOpbVA&feature=youtu.be
---
Shay's channel 
https://www.youtube.com/channel/UCjDfMMzsGQTH1sOVTD59D-Q
Shay's website (in Hebrew)
---
Other Link
---
---
---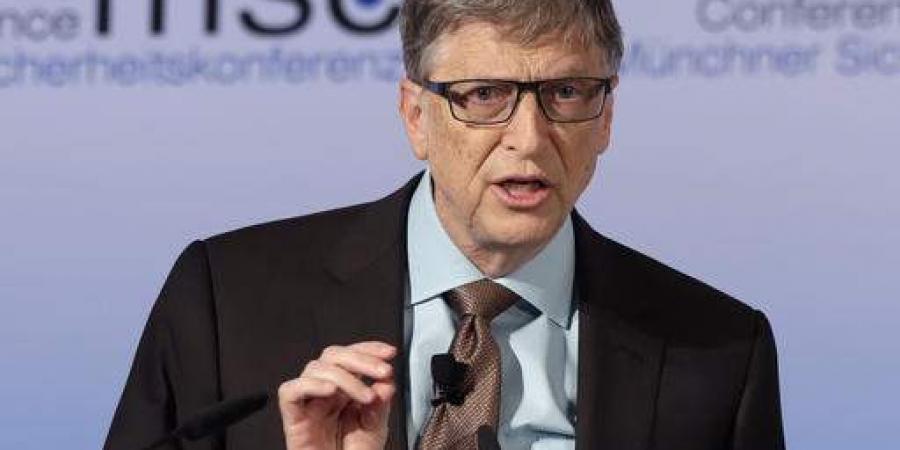 The National File pointed out a little seen interview from FT of Bill Gates. He made some startling remarks. You can interpret them as you wish.
It is important to note Gates is one of the most questioned &  criticized individual in  the skeptics world. Gates Foundation and anything Gates discriminates on social media is met with skeptics and "conspiracy theorists" critiques.   There is intense mistrust of the computer software guru, philanthropist and vaccination expert.
In recent years his name has risen to the top in regards to medical research funding thru The Gates Foundation.
Media outlets rarely mention the cacophony of criticism, mistrust, accusations and deep negative sentiment  from the general public Gates receives upon mention.  Towards the start of the coronavirus pandemic , Gates stepped down from the Microsoft Board of Directors.
This interview is bound to raise more eyebrows.
---
China kick-starts development of 6G technology less than a week after rolling out its superfast 5G network
China has officially begun developing the next-generation internet connection
Beijing has drafted 37 experts from universities and institutions for the project
The news was announced during a 6G launching ceremony in Beijing on Sunday
China's state-owned tele-com carriers launched their 5G data plans last week
Check the date of the article…. 
---
A reminder from Missouri –
St Louis doctor has had enough of 'Covid-19' bullshit –
---
Nanoparticles_Synthesized_by_Microorgani (1)

---
Bill 10: Alberta government gives itself sweeping new powers to create new laws without Legislative Assembly approval
The passing of Bill 10 means that, in addition to the already existing powers under the Alberta Public Health Act, any single politician can now also write, create, implement and enforce any new law, without approval or consultation.
---
https://www.aph.gov.au/About_Parliament/Parliamentary_Departments/Parliamentary_Library/pubs/rp/BudgetReview201516/Vaccination
---