You can get your EMF protection products, Health Restore and Antinano products from my eshop here.
Download the pdf version here.
Notes:
---
Links:
(http://augmentinforce.com) 
Tony's Show on simplecast:
Tony's Contact details:
email: independz@yahoo.com
Phone number for consultation with Tony:
+1 5 1 9 9 7 7 5 3 5 1
---
Bryan 396 data and Research on nano-bio nanotech nano poisoning:

https://www.minds.com/Bryan396/blogs
---
Support Bryan 396 in Patreon:
https://www.patreon.com/Bryan396
---
Aroy Mak's Channel and information on health and current events 
https://www.youtube.com/watch?v=aEIv3jdKpE4&t=430s
Yannis' interview with Shay 
https://www.youtube.com/watch?v=LgmUFXOpbVA&feature=youtu.be
---
Shay's channel 
https://www.youtube.com/channel/UCjDfMMzsGQTH1sOVTD59D-Q
Shay's website (in Hebrew)
---
Other Link
CDC openly admits that it is fudging the COVID-19 death figures
This revelation comes a few days after I wrote here at American Thinker that New York City was lying about COVID-19 deaths.  The normal rules about reporting deaths have been violated by that city in the rush to inflate the body count, presumably to steer more taxpayer money to the Big Apple.
That the CDC isn't telling the truth to Americans is no conspiracy theory:  it's right out there in the open for everyone to see.  The CDC openly admits that it is fudging the COVID-19 death figures.
We know this because, among other truth-tellers, a plainspoken small-town physician from Kalispell, Montana, has pulled back the curtain.
Dr. Annie Bukacek, MD, explained in a presentation how death certificates are made.  (See "Montana physician Dr. Annie Bukacek discusses how COVID-19 death certificates are being manipulated," YouTube, April 6)
click picture to read more. 

---
click link to read more. 
https://www.worldometers.info/coronavirus/#countries
---
OOOooOOOooo CanadUUuUuHHhHHH!!  someone remove tam the scam she is bilking canadian Millions of dollars and giving bad advice Like Faux
click link to read more. 
https://www.worldometers.info/coronavirus/country/canada/
---
Nanostructured silica particles are commonly used in biomedical and biotechnical fields, as well as, in cosmetics and food industry. Thus, their environmental and health impacts are of great interest and effects after oral uptake are only rarely investigated.
In the present study, the toxicological effects of commercially available nano-scaled silica with a nominal primary diameter of 12 nm were investigated on the human gastric carcinoma cell line GXF251L.
Besides the analysis of cytotoxic and proliferative effects and the comparison with effects of particles with a nominal primary diameter of 200 nm, emphasis was also given to their influence on the cellular epidermal growth factor receptor (EGFR) and mitogen-activated protein kinases (MAPK) signaling pathways—both of them deeply involved in the regulation of cellular processes like cell cycle progression, differentiation or proliferation.
The investigated silica nanoparticles (NPs) were found to stimulate cell proliferation as measured by microscopy and the sulforhodamine B assay.
In accordance, the nuclear level of the proliferation marker Ki-67 was enhanced in a concentration-dependent manner. At high particle concentrations also necrosis was induced.
Finally, silica NPs affected the EGFR and MAPK pathways at various levels dependent on concentration and time. However, classical activation of the EGFR, to be reflected by enhanced levels of phosphorylation, could be excluded as major trigger of the proliferative stimulus.
After 45 min of incubation the level of phosphorylated EGFR did not increase, whereas enhanced levels of total EGFR protein were observed.
These results indicate interference with the complex homeostasis of the EGFR protein, whereby up to 24 h no impact on the transcription level was detected. In addition, downstream on the level of the MAP kinases ERK1/2 short term incubation appeared to affect total protein levels without clear increase in phosphorylation.
Depending on the concentration range, enhanced levels of ERK1/2 phosphorylation were only observed after 24 h of incubation.
Taken together, the present study demonstrates the potential of the tested silica particles to enhance the growth of gastric carcinoma cells.
Although interference with the EGFR/MAPK cascade is observed, additional mechanisms are likely to be involved in the onset of the proliferative stimulus.
click picture to read more.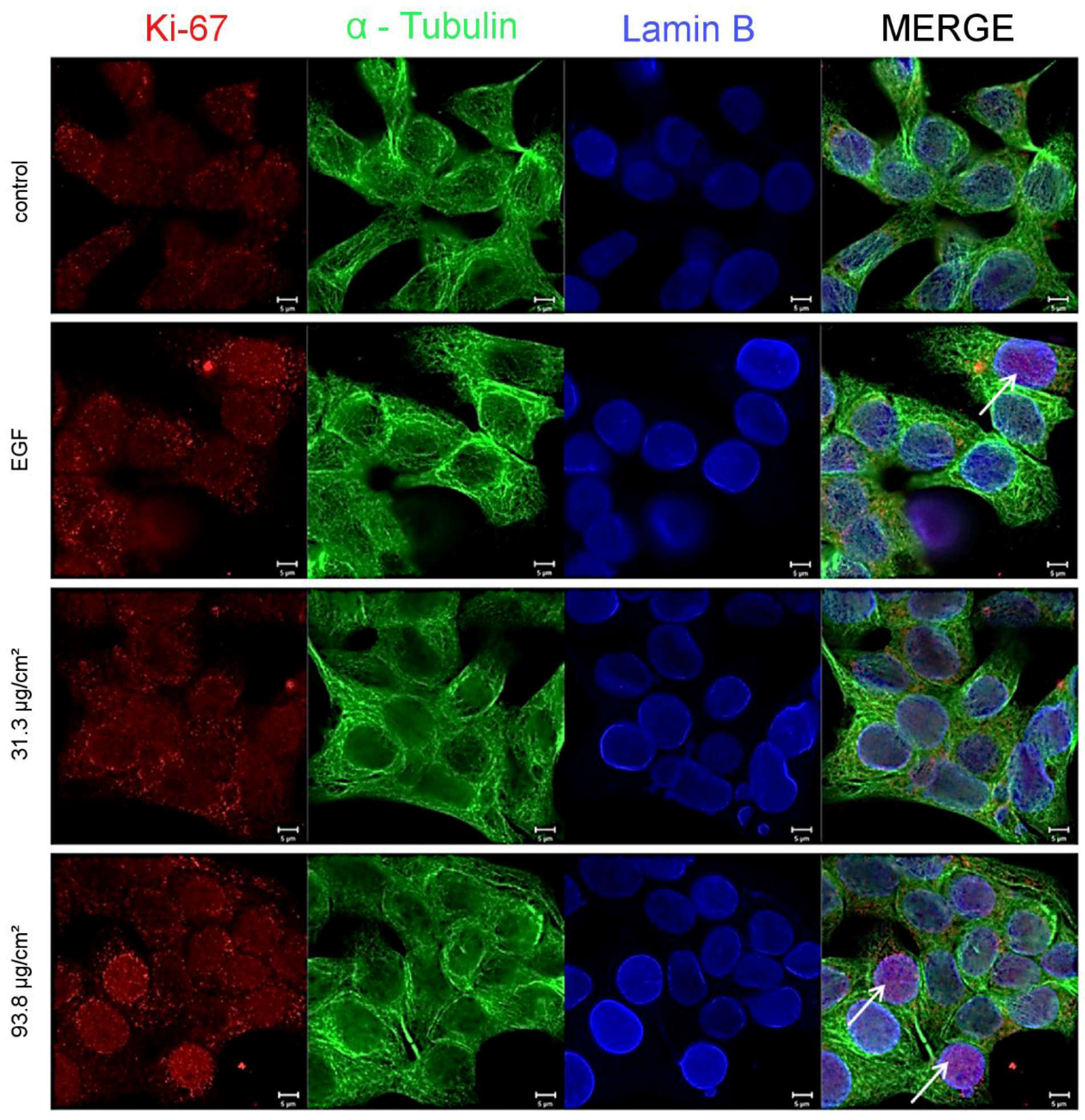 ---
Asking people to call the police on family engaging in "conspiracy theories" is an idea that sounds like it comes out of China's social credit system.
But it's not. It's happening in the United Kingdom.
Police in Manchester, England, are engaging in a social media campaign, requesting local residents to call police if any of their friends and family are engaging in "conspiracy theories."
"Online platforms can be a fun world. Unfortunately, they can also be used to exploit vulnerable people. If you are worried that one of your friends or family is showing signs of radicalisation seek advice or call police on 101," Greater Manchester Police said on Facebook. (Archive)
101 is the non-emergency number to contact local police in the UK.
click picture to read more. 

---
Abstract
The medical applications of carbon nanotubes (CNTs) have garnered much attention. However, evaluating the safety of CNTs remains difficult, and no consensus has been reached.
Moreover, assessing the biosafety of multi-walled CNTs (MWCNTs), which can become tangled during manufacturing, is challenging because they do not readily disperse.
We studied how the dispersion state of tangled MWCNTs affects their cytotoxicity, using three sonicators.
Flotube 9110 (FT9110), tangled MWCNTs, were dispersed in two dispersants (fetal bovine serum and polysorbate 80) using a new type of sonicator (PR-1) and two conventional sonicators.
The size and cytotoxicity of the dispersed FT9110 were measured using the BEAS-2B human bronchial epithelial cell line.
The PR-1 dispersed the FT9110 to agglomerates <200 nm in diameter; FT9110 dispersed with the PR-1 did not show cytotoxicity regardless of dispersant.
The other sonicators dispersed the FT9110 to particles >1000 nm in diameter, and cytotoxicity depended on the dispersant.
We found that excluding cells adhered to agglomerated FT9110 before evaluating cytotoxicity can lead to false-positive results.
The PR-1 sonicator dispersed tangled FT9110 to many single fibers, which showed lower cytotoxicity than conventionally-sonicated MWCNTs. We suggest that dispersion state should be accounted for when evaluating the cytotoxicity of MWCNTs.
click picture to read more. 

---
To authorize the Secretary of Health and Human Services to award grants to eligible entities to conduct diagnostic testing for COVID–19, and related activities such as contact tracing, through mobile health units and, as necessary, at individuals' residences, and for other purposes.
https://www.congress.gov/bill/116th-congress/house-bill/6666/text?r=2&s=1#HA5F1C1E658CC4F58AE3A0AB091A026CD
---
Germany: Thousands of protesters slam isolation measures
Demonstrators gathered in Berlin, Munich, Stuttgart and other German cities to decry coronavirus-triggered restrictions imposed by the government. A right-wing protester attacked a team of reporters in Dortmund.
click picture to read more. 

---
The site "World of Justice" requires the introduction of a provision in the Vaccination Law to oblige vaccine companies to pay substantial compensation to Romanians, in case of adverse effects.
click picture to read more.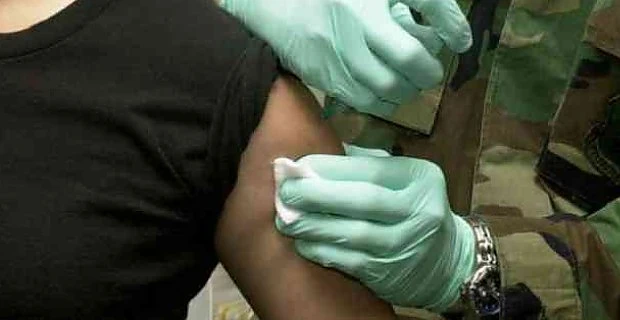 ---
RENOWNED FORENSIC DOCTOR DESTROYS MEDIA 'KILLER VIRUS' LIES: 'NOBODY HAS DIED OF COVID-19 IN HAMBURG WITHOUT PREVIOUS ILLNESSES' (WATCH)
click picture to read more. 

---
click picture to read more. 

---
The Coalition of United Political Parties (CUPP), on Monday, alleged that it has intercepted a human intelligence report that the Nigeria House of Representatives leadership was poised to forcefully pass the compulsory vaccine bill without subjecting it to the traditions of legislative proceedings.
In a statement issued and signed by the spokesperson of the opposition political parties, Barrister Ikenga Imo Ugochinyere and sent to DAILY POST in Abuja on Monday, the body urged lawmakers in the lower chamber to rise against impunity.
The body in the statement alleged that a sum of $10 million was offered by the American Computer Czar, Bill Gates to influence the speedy passage of the bill without recourse to legislative public hearing, a development they averted as anachronistic, adding that the Speaker, Femi Gbajabiamila should be impeached if he forces the bill on members.
click picture to read more. 

---
Leawood, KS — Adlynn and Robert Harte and their two children had harmed no one and broken no laws when heavily armed militarized SWAT deputies with the Johnson County sheriff's department stormed their home like it was an ISIS compound. The "hero" deputies were searching for evidence of marijuana production and use but they found none because the Harte's don't use or produce marijuana. They do grow vegetables, however, and they also drink tea.
The Hartes and their two children were held at gunpoint and nearly killed for purchasing supplies for their vegetable garden and drinking tea. After they were seen buying gardening supplies, cops rummaged through their trash and mistook tea leaves for weed, sparking 'probable cause' for the raid. Since the raid in 2012, the Harte family has been attempting to seek justice but to no avail. This month, however, they finally got a break.
click picture to read more. 

---
---
---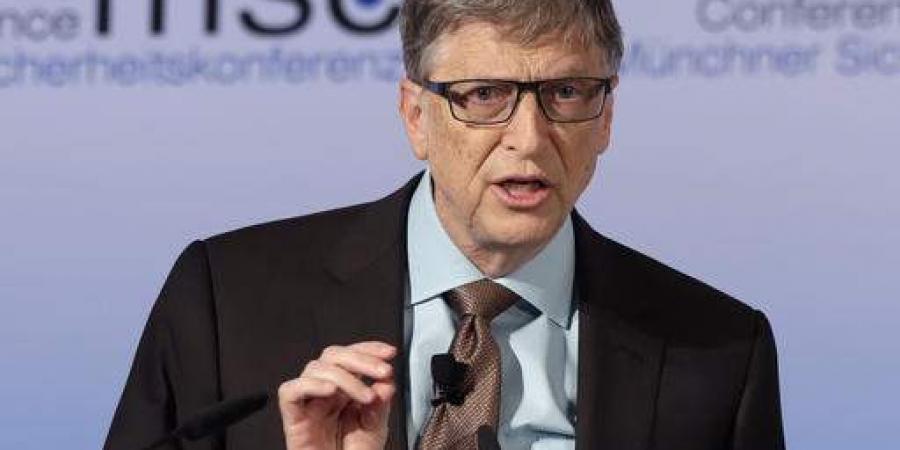 The National File pointed out a little seen interview from FT of Bill Gates. He made some startling remarks. You can interpret them as you wish.
It is important to note Gates is one of the most questioned &  criticized individual in  the skeptics world. Gates Foundation and anything Gates discriminates on social media is met with skeptics and "conspiracy theorists" critiques.   There is intense mistrust of the computer software guru, philanthropist and vaccination expert.
In recent years his name has risen to the top in regards to medical research funding thru The Gates Foundation.
Media outlets rarely mention the cacophony of criticism, mistrust, accusations and deep negative sentiment  from the general public Gates receives upon mention.  Towards the start of the coronavirus pandemic , Gates stepped down from the Microsoft Board of Directors.
This interview is bound to raise more eyebrows.
---
China kick-starts development of 6G technology less than a week after rolling out its superfast 5G network
China has officially begun developing the next-generation internet connection
Beijing has drafted 37 experts from universities and institutions for the project
The news was announced during a 6G launching ceremony in Beijing on Sunday
China's state-owned tele-com carriers launched their 5G data plans last week
Check the date of the article…. 
---
A reminder from Missouri –
St Louis doctor has had enough of 'Covid-19' bullshit –
---
Nanoparticles_Synthesized_by_Microorgani (1)

---
Bill 10: Alberta government gives itself sweeping new powers to create new laws without Legislative Assembly approval
The passing of Bill 10 means that, in addition to the already existing powers under the Alberta Public Health Act, any single politician can now also write, create, implement and enforce any new law, without approval or consultation.
---
https://www.aph.gov.au/About_Parliament/Parliamentary_Departments/Parliamentary_Library/pubs/rp/BudgetReview201516/Vaccination
---