If video below is unavailable from YouTube, watch it in  hooktube here. 
You can get your EMF protection products, Health Restore and Antinano products from my eshop here.
Download the pdf version here.
---
Get your ready made for your, antinano devices (pulse generators, buckets, triangles)  here
Get EMF blocking for your protection textiles, clothes phone cases  here
Get Grounding and Earthing products here
---
Notes:
PureBulk Supplements:
Get 10% Discount using Tony's link 
https://tinyurl.com/ycfmktl9
If customers make purchase via this affiliate link, the discount code ANTHONYPANTALLERESCO will be automatically applied.
---
Links:
(http://augmentinforce.com) 
Tony's Show on simplecast:
Tony's Contact details:
email: independz@yahoo.com
Phone number for consultation with Tony:
+1 5 1 9 9 7 7 5 3 5 1
---
Bryan 396 data and Research on nano-bio nanotech nano poisoning:

https://www.minds.com/Bryan396/blogs
---
Support Bryan 396 in Patreon:
https://www.patreon.com/Bryan396
---
Aroy Mak's Channel and information on health and current events 
https://www.youtube.com/watch?v=aEIv3jdKpE4&t=430s
Yannis' interview with Shay 
https://www.youtube.com/watch?v=LgmUFXOpbVA&feature=youtu.be
---
Shay's channel 
https://www.youtube.com/channel/UCjDfMMzsGQTH1sOVTD59D-Q
Shay's website (in Hebrew)
Three Heart Church Youtube Channel
https://www.youtube.com/channel/UCg1-KtTGus1zOrRaITRyk5w
Three Heart Church website
http://www.threeheartschurch.org/
---
Other Link
---
---
Quick Take
A Facebook meme falsely claims a Colorado bill is "removing exemptions" for parents who don't want to vaccinate their children in order to attend school. The bill adds new requirements to opt out of vaccinations, but does offer medical and nonmedical exemptions for religious or personal beliefs.
Full Story here
---
Gateway Cloning
When facing a cloning project, scientists are no longer limited to traditional restriction enzyme cloning. Instead, you can choose a molecular cloning technique that will work well with a given set of resources, time, and experimental needs. Since its invention in the late 1990s, Gateway cloning technology has become very popular as a rapid and highly efficient way to move DNA sequences into multiple vector systems. With the appropriate entry and destination vectors, one can use Gateway to clone a gene of interest into a variety of expression systems. Keep reading to learn more about the Gateway cloning method and its advantages.
An introduction to Gateway technology
Full Story here
---
Cloning and mutagenesis: tinkering with the order of things
Nature Methods volume 4, pages455–461(2007)
Engineering the replication of target DNA through cloning, or changing its genetic code through mutations, are detail-oriented processes whose foibles can spell disaster. Caitlin Smith looks at some new tools and techniques that may smooth the road to a successful experiment.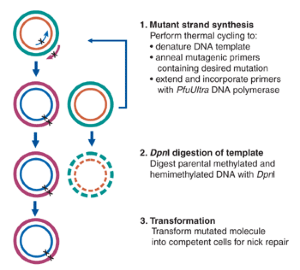 Full Story here
---
S. Moineau, in Brenner's Encyclopedia of Genetics (Second Edition), 2013
Abstract
Bacteriophage (phage) are viruses that specifically infect bacteria. Phage come in a large variety of sizes and shapes. They are globally classified in terms of morphology and genome type. A phage particle is composed of a single type of nucleic acid (either DNA or RNA) and a protein capsid that protects the genetic material. The vast majority of phage also possess a tail (made of proteins) that enables the specific recognition of a receptor at the surface of the host bacterium. Phage are now recognized as the most abundant biological entities on our planet and they play major roles in the ecological balance of the microbial life.
Full Storyhere
Orange County is Mask free another area now who is waking up to the BS