You can get your EMF protection products, Health Restore and Antinano products from my eshop here.
Download the pdf version here.
---
Get your ready made for your, antinano devices (pulse generators, buckets, triangles)  here
Get EMF blocking  textiles, clothes, phone cases  here
Get Grounding and Earthing products here
---
Notes:
Formula for Respiratory assault by Epigenetics or by nano-bio 
Formula—
Take:
2 gr of Vitamin E Powder  or Vitamin E powder (700 IU)
and add to a Jar then add 3 oz (85.24 ml) of either vodka or brandy or grappa or ever clear—-
Put blender blade on jar or container and blend til everything is dissolved—
add 3-5 oz (85.24-142 ml), of MCT oil ( any oil will work do not use any omega 3 based oils) 
add either BHT or rosemary essential oil with this and then blend let blend til fusede
when done pour into a glass container and
use 1 oz (85.24 ml) increments
when using add iodine and some turpentine based essential oils -fir siberian fir balsaam fir pine scotts pine  thuja spruce—any one of these
use 1-3 drops in the 1 oz (85.24 ml) serving with iodine x1-10 drops
do these every 3 hours and 1 before bed—if you can sleep for more then 6-8 hours will increase your ability to recover from cough or take a nap and a sleep
---
Links:
PureBulk Supplements:
Get 10% Discount via Tony's link https://www.iyannis.eu/1livtp/2020716
In both links, the discount code is applied automatically.
Thank you for using any of the above links for the purchases of your supplements from
PureBulk
. We appreciate your support.  
Disclaimer
: if you decide to buy something from
PureBulk,
via the above links,  w
ithout costing you anything more, either Tony or me, will receive a small commission from
PureBulk
  and you will profit with 10% discounted price. 
---
---
Links:
(http://augmentinforce.com) 
Tony's Show on simplecast:
Tony's Contact details:
email: independz@yahoo.com
Phone number for consultation with Tony:
+1 5 1 9 9 7 7 5 3 5 1
---
Bryan 396 data and Research on nano-bio nanotech nano poisoning:

https://www.minds.com/Bryan396/blogs
---
Support Bryan 396 in Patreon:
https://www.patreon.com/Bryan396
---
Aroy Mak's Channel and information on health and current events 
https://www.youtube.com/watch?v=aEIv3jdKpE4&t=430s
Yannis' interview with Shay 
https://www.youtube.com/watch?v=LgmUFXOpbVA&feature=youtu.be
---
Shay's channel 
https://www.youtube.com/channel/UCjDfMMzsGQTH1sOVTD59D-Q
Shay's website (in Hebrew)
Three Heart Church Youtube Channel
https://www.youtube.com/channel/UCg1-KtTGus1zOrRaITRyk5w
Three Heart Church website
http://www.threeheartschurch.org/
---
Other Links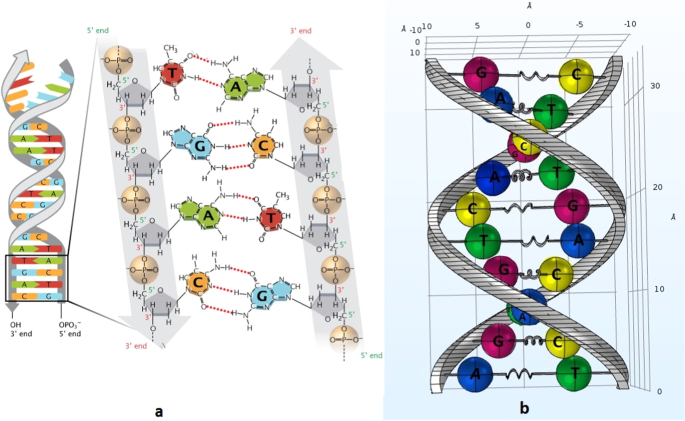 ---
Plant and NANO DNA integration—why you  have no organic
---
https://brinkerlab.unm.edu/assets/publications/2011-publications/cell-directed-assembly–directing-the-formation-2011.pdf
---
https://arxiv.org/ftp/arxiv/papers/0801/0801.3280.pdf
---
Abstract
The unique properties of nanomaterials (NMs) are beneficial in numerous industrial and medical applications. However, they could also induce unintended effects. Thus, a proper strategy for toxicity testing is essential in human hazard and risk assessment. Toxicity can be tested in vivo and in vitro; in compliance with the 3Rs, alternative strategies for in vitro testing should be further developed for NMs. Robust, standardized methods are of great importance in nanotoxicology, with comprehensive material characterization and uptake as an integral part of the testing strategy. Oxidative stress has been shown to be an underlying mechanism of possible toxicity of NMs, causing both immunotoxicity and genotoxicity. For testing NMs in vitro, a battery of tests should be performed on cells of human origin, either cell lines or primary cells, in conditions as close as possible to an in vivo situation. Novel toxicity pathways, particularly epigenetic modification, should be assessed along with conventional toxicity testing methods. However, to initiate epigenetic toxicity screens for NM exposure, there is a need to better understand their adverse effects on the epigenome, to identify robust and reproducible causal links between exposure, epigenetic changes and adverse phenotypic endpoints, and to develop improved assays to monitor epigenetic toxicity.
Read and download article here
---
With the participation of hundreds of professionals from all over the world, "Doctors for the Truth" stated that Covid-19 is a false pandemic created for political purposes. They urged doctors, the media and political authorities to stop the operation, by spreading the truth.
In a context of great excitement and worldwide expectation, the Doctors for Truth Association was presented at a press conference on Saturday, July 25 in Madrid.
Read more here
---
Abstract
The number of daily products containing nanoparticles (NP) is rapidly increasing. NP in powders, dispersions, or sprays are a yet unknown risk for incidental exposure, especially at workplaces during NP production and processing, and for consumers of any health status and age using NP containing sprays. We developed the nano aerosol chamber for in vitro toxicity (NACIVT), a portable instrument for realistic safety testing of inhaled NP in vitro and evaluated effects of silver (Ag) and carbon (C) NP—which belong to the most widely used nanomaterials—on normal and compromised airway epithelia. We review the development, physical performance, and suitability of NACIVT for short and long-term exposures with air-liquid interface (ALI) cell cultures in regard to the prerequisites of a realistic in vitro test system for inhalation toxicology and in comparison to other commercially available, well characterized systems. We also review doses applied to cell cultures in vitro and acknowledge that a single exposure to realistic doses of spark generated 20-nm Ag- or CNP results in small, similar cellular responses to both NP types and that cytokine release generally increased with increasing NP dose.
Keywords: 
3R, aerosol, air-liquid interface, airway epithelia, electrostatic deposition, engineered nanoparticles, in vitro, NACIVT, toxicology, nanoparticles
"Bermuda Triangle" Antinano Device
Three Heart Church Freq and Nano-