You can get your EMF protection products, Health Restore and Antinano products from my eshop here.
Download the pdf version here.
---
Get your ready made for your, antinano devices (pulse generators, buckets, triangles)  here
Get EMF blocking  textiles, clothes, phone cases  here
Get Grounding and Earthing products here
---
Notes:
Formula for Respiratory assault by Epigenetics or by nano-bio 
Formula—
Take:
2 gr of Vitamin E Powder  or Vitamin E powder (700 IU)
and add to a Jar then add 3 oz (85.24 ml) of either vodka or brandy or grappa or ever clear—-
Put blender blade on jar or container and blend til everything is dissolved—
add 3-5 oz (85.24-142 ml), of MCT oil ( any oil will work do not use any omega 3 based oils) 
add either BHT or rosemary essential oil with this and then blend let blend til fusede
when done pour into a glass container and
use 1 oz (85.24 ml) increments
when using add iodine and some turpentine based essential oils -fir siberian fir balsaam fir pine scotts pine  thuja spruce—any one of these
use 1-3 drops in the 1 oz (85.24 ml) serving with iodine x1-10 drops
do these every 3 hours and 1 before bed—if you can sleep for more then 6-8 hours will increase your ability to recover from cough or take a nap and a sleep
---
Links:
PureBulk Supplements:
Get 10% Discount via Tony's link https://www.iyannis.eu/1livtp/2020716
In both links, the discount code is applied automatically.
Thank you for using any of the above links for the purchases of your supplements from
PureBulk
. We appreciate your support.  
Disclaimer
: if you decide to buy something from
PureBulk,
via the above links,  w
ithout costing you anything more, either Tony or me, will receive a small commission from
PureBulk
  and you will profit with 10% discounted price. 
---
---
Links:
(http://augmentinforce.com) 
Tony's Show on simplecast:
Tony's Contact details:
email: independz@yahoo.com
Phone number for consultation with Tony:
+1 5 1 9 9 7 7 5 3 5 1
---
Bryan 396 data and Research on nano-bio nanotech nano poisoning:

https://www.minds.com/Bryan396/blogs
---
Support Bryan 396 in Patreon:
https://www.patreon.com/Bryan396
---
Aroy Mak's Channel and information on health and current events 
https://www.youtube.com/watch?v=aEIv3jdKpE4&t=430s
Yannis' interview with Shay 
https://www.youtube.com/watch?v=LgmUFXOpbVA&feature=youtu.be
---
Shay's channel 
https://www.youtube.com/channel/UCjDfMMzsGQTH1sOVTD59D-Q
Shay's website (in Hebrew)
Three Heart Church Youtube Channel
https://www.youtube.com/channel/UCg1-KtTGus1zOrRaITRyk5w
Three Heart Church website
http://www.threeheartschurch.org/
---
Other Links
Joseph Brant Hospital in Burlington is built a 93-bed pandemic response unit, but say it has yet to see its first COVID-19 patient. (Joseph Brant/Twitter)
Chief of staff previously said it would be a 'blessing' not to use the space
Nano cellulose —can mix with Nano and do anything —vege caps anyone
Researchers use nanocellulose to create materials with new properties
Full article here
---
How will we take polls and gather opinions when people are no longer willing to participate in surveys? Using AI to analyse what people write online can supplement traditional political science studies in an age when fewer and fewer people are willing to participate in phone surveys. RISE is collaborating with political scientists at Mid Sweden University and several other universities to use AI and machine learning for the purpose of analysing human language on the web.
Opinion surveys on how people are expected to vote are becoming increasing difficult and expensive to conduct. Uncertainty of results has thus risen since it has become very hard to reach people via surveys and phone calls. New breakthroughs in language analysis methods that use deep learning to understand human language create opportunities for learning people's opinions. It can also help with detecting different means of attempting to create impact online.
New methods create opportunities
Full article here
---
Full article here
---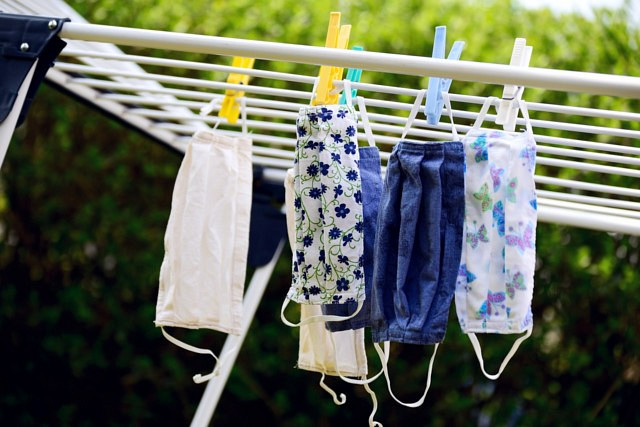 Full article here
---
Activists for normalizing pedophilia are on the move. Public acceptance of adult sex with children is the next domino poised to fall in identity politics. It's being sustained, among other things, by the rapid sexualization of children in the media and in K-12 education.
Full article here
More Fraud on the fakery of Death on Covid---covidiots have a look
"Bermuda Triangle" Antinano Device
Three Heart Church Freq and Nano-