Things to do to Assist and defend
You will need:
Zinc chloride  DNA Protection
Copper chloride –  SOD, and Biocide Protection
(iYannis Note: a video on how to make copper and zinc chloride here for the zinc chloride you will need zinc oxide, that you can buy it here  )
Iodine –  Immune support 
Selenium Liposome – Protect DNA
Retinol Palmitate – DNA Protection                                     
Ascorbic acid – to reverse telemere damage
Rosemary extract with Black Tea DNA Protection
equal Parts Cobalt chloride DNA support (iYannis: or vitamin B12 that contains cobalt)
Apigenin may help to prevent oxidative damage to the body's endogenous DNA.           
Epigallo-Catechin-Gallate (EGCG) may protect the body's endogenous DNA from damage (including the damage inflicted by exposure to Ultra-Violet Radiation).         
Luteolin may help to prevent oxidative damage to the body's endogenous DNA.       
Oligomeric Proanthocyanidins (OPCs) may help to prevent damage to the DNA content of Cells.
Pycnogenol may help to prevent damage to the DNA content of Cells (due to the OPC content of Pycnogenol).
Quercetin may protect the body's endogenous DNA from breakage and oxidation (by chelating (removing) Ferric Iron from the body)
Rutin may help to prevent oxidative damage to the body's endogenous Deoxyribonucleic Acid (DNA).   
NAC Protects DNA
Acetyl l carnitine Protects DNA
Niacinamide Dna Protection
4Thieves  vinegar immune protection
Essential oils Siberian fir, balsam fir,  white thyme, Oregano, cinnamon, Clove, Cardamon Bay, cajeput 
Static Discharge  – Strong disengaging operating System
EMP in combination with the static discharge to shut down and disengage the operating system
---
Links from 2021/05/06
Self dessiminating Vaccines–allows vaccines to spread them selves
https://cloverchronicle.com/2021/05/03/new-technology-reportedly-allows-vaccines-to-spread-themselves/
---
Scientist suggest that MRNA alters dna –Am I glad they figured that out wow its amazing what a student loan can produce these days  
https://cloverchronicle.com/2021/04/11/could-mrna-vaccines-permanently-alter-dna-recent-science-suggests-they-might/
---
They are actually admitting to a vaccine to spread itself in order to inoculate everyone  
https://www.econotimes.com/COVID-19-cure-Scientists-plan-to-develop-self-spreading-coronavirus-vaccine-1592958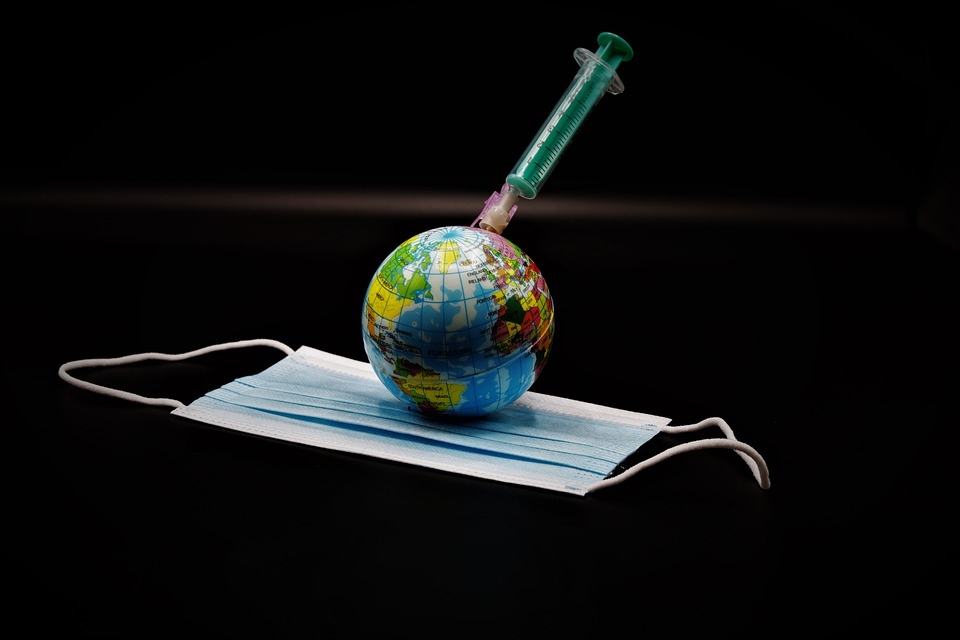 ---
Pissed off Canadian  with this experiment 
https://www.librti.com/page/view-video?id=367
---
Satanist file Lawsuit for the right to child sacrifice 
https://www.planet-today.com/2021/03/satanists-sue-for-right-to-ritual-child.html#gsc.tab=0
---
Snag Tag and BAG  
---
Alberta Views—What hey Already dont have as privileges
https://albertaviews.ca/presumed-guilty/
My aunt died of the vaccine..she is the first of many! 90% of my family took it. ..she was sick from square one. we did try and try and try to tell all our family to avoid those jabs but they wouldn't listen. we are considered black sheep and conspiracy theorist. nothing we said sunk in.  she had the first jab 3 weeks ago….lost ambition. fatigue. had difficulty breathing…and finally had a stroke. her grandson called an ambulance but she died before he got off the phone  it was another murder by jab as far as i am concerned.  Equally….she is the first of many! she lived in vermont. what i find interesting is because she was cremated they won't publish her obit. it is for the family only. how many have died and had that happened! erased from the records. she wasn't part of the vaers. her doctor just said, she had prior problems. elderly so expendable. 
died at home.  here is a thought tony. i know i am weirdo but bear with me. where the bible says …one is taken one left behind….it doesn't mean 'raptured' or beam me up scotty…perhaps it means
one member is dead the other alive. one taken in death and one left behind. it hit me when i read it….holy crap…it means right now…one person taken by the man made plandemic…  each family will be affected. in some cases…i am sure the whole family….i don't believe for a second it means people will be beamed up. it means something else…one is gone! one left.  strange thought i know but as i am re-reading that book as you recommended i am getting a new take on it. a new thought.  
thanks for your shows.
What I have been saying one is dead or taken —and the other left  would mean one got self-disseminating vaccine  with the program  )(*&^ this is what this is all about —good eye I knew that never meant what the rapturist were saying  _)(*&  this is the game right there –one is taken one behind one dead one alive it would be like in the days of moses when they put the blood on the door and lintels ( cross) were protected from the angel of death—_)(*&^%—angel of death  would have been a virus or a plague  or an operating system designed to target specifics~ if the operating system did not see the blood orrrrrrr dna—then it would have targetted those who had no program to stop it from Disseminating
Tony
exactly!! omg…i am so glad i ran it by you…glad you didn't think i was crazy…you turned me on to reading it!! i just see things different now…the days of noah…absolutely and what happened then….they didn't get beamed out! -SHIT!! your right!!! oh my God! it is right there in front of our face….the operating system…the door lintel….those who didn't take it and those who did! wow did you give me more to think about! i that that too about the rapture folks…their priests lie to them and tell them things like that. they are not reading it themselves…they believe they will be beamed out because their priest is misdirecting them….be not deceived! yet they are, just that…deceived…it is all there…in the words…we just have to read it with an eye to what is happening right now those that took the alteration of the blood…the vaccinated won't be recognized and so will be wiped out. it is in the blood…and those driving this whole KNOW IT! they KNOW IT….hence the fear mongers for a non event. a way to drive millions to their deaths. thank you for your take on it too!! and i am not crazy…lol