Things to do to Assist and defend
You will need:
Zinc chloride  DNA Protection
Copper chloride –  SOD, and Biocide Protection
(iYannis Note: a video on how to make copper and zinc chloride here for the zinc chloride you will need zinc oxide, that you can buy it here  )
Iodine –  Immune support 
Selenium Liposome – Protect DNA
Retinol Palmitate – DNA Protection                                     
Ascorbic acid – to reverse telemere damage
Rosemary extract with Black Tea DNA Protection
equal Parts Cobalt chloride DNA support (iYannis: or vitamin B12 that contains cobalt)
Apigenin may help to prevent oxidative damage to the body's endogenous DNA.           
Epigallo-Catechin-Gallate (EGCG) may protect the body's endogenous DNA from damage (including the damage inflicted by exposure to Ultra-Violet Radiation).         
Luteolin may help to prevent oxidative damage to the body's endogenous DNA.       
Oligomeric Proanthocyanidins (OPCs) may help to prevent damage to the DNA content of Cells.
Pycnogenol may help to prevent damage to the DNA content of Cells (due to the OPC content of Pycnogenol).
Quercetin may protect the body's endogenous DNA from breakage and oxidation (by chelating (removing) Ferric Iron from the body)
Rutin may help to prevent oxidative damage to the body's endogenous Deoxyribonucleic Acid (DNA).   
NAC Protects DNA
Acetyl l carnitine Protects DNA
Niacinamide Dna Protection
4Thieves  vinegar immune protection
Essential oils Siberian fir, balsam fir,  white thyme, Oregano, cinnamon, Clove, Cardamon Bay, cajeput 
Static Discharge  – Strong disengaging operating System
EMP in combination with the static discharge to shut down and disengage the operating system
---
Links from 2021/07/07
Great big delta Boogie man what of the virus they create is actually self destructing
https://www.zerohedge.com/covid-19/great-big-delta-scariant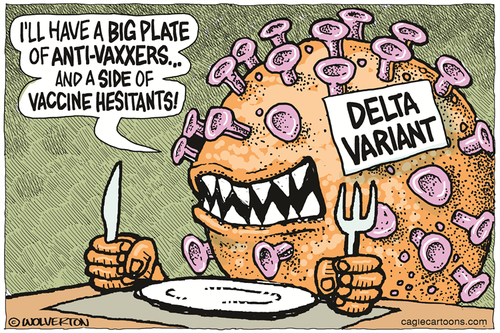 ---
Reproductive damage of engineered nano materials nanomaterials  
https://www.academia.edu/18933342/Physico_Chemical_Properties_Mediating_Reproductive_and_Developmental_Toxicity_of_Engineered_Nanomaterials?email_work_card=view-paper
---
Magnetic Nanopowder for 6g — guess where that magnetic nano powder is — in the injectibles —
https://phys.org/news/2021-06-scientists-magnetic-nanopowder-6g-technology.html?utm_source=nwletter&utm_medium=email&utm_campaign=weekly-nwletter
These ultrafine particles can cause pulmonary and systemic oxidative stress and inflammation. PM less than 2.5 and even smaller can also cause endothelial dysfunction and can actually lodge in the endothelial lining of the blood vessels anywhere in the body, not just the heart. And they also can cause an imbalance in the autonomic nervous system that can lead to arrhythmias. So this particular study was published in Environmental Research in May of this year and looks at these nanoparticles and the fact that they're actually magnetic (they contain iron) and the term Dr. Calderon-Garciduenas uses is: combustion and friction-derived magnetic air pollution nanoparticles because they are derived by automobile engine combustion and brake lining friction and because the forms of iron produced by them (maghemite and magnetite) are magnetic and they have a surface charge. These nanoparticles also contain lead and zinc and other metals but the majority of them are iron, lead and zinc. These nanoparticles are really abundant in urban atmospheres, especially roadsides. Dr Crinnion has reviewed multiple studies in previous podcasts looking at the relationship of everything from infertility to cardiovascular risk related to how far away you live from a major roadway. So Dr. Calderon-Garciduenas and her team have identified these nanoparticles in abundance in young urbanites hearts in Mexico City. And she states in the paper that the prolific presence of these nanoparticles in cardiac cells, particularly iron is "a very serious public health concern".
Finally, magnetic materials can also be classified as ferromagnetic although this is not observed in any pure element but can only be found in compounds, such as the mixed oxides
Magnetism is not ultimately identified and directly observed by naked eyes. Herein, we report graphene oxide directionally migrated and deposited together simply under external magnetic field from common Nd-Fe-B magnet, whereas the ferromagnetism of graphene oxide did not exhibit that strong as iron
 Highly oxidative debris (OD) was obtained by aqueous ammonia wash of as-prepared graphene oxide (GO) which composed of OD and lightly oxidative GO sheets. The magnetic properties of OD and GO were studied. The results showed that OD has a low magnetization of 0.16 emu/g, and the magnetization of GO can be increased from 0.38 to 0.42 emu/g by discarding low-magnetization OD. Thus, this study provided a reliable method to increase the magnetization of GO. Hydroxyl groups were proposed to be the magnetic source.
This work was financially supported by the State Key Program for Basic Research (Grant Nos. 2014CB921102 and 2012CB932304), and NSFC (Grant No. U1232210), P. R. China.
 However, perfect graphene is intrinsically non-magnetic and absent of localized magnetic moments due to the lack of unpaired spins.
---
Black light challenge 
https://morningstarstale.com/f/black-light-vaxx-challenge-the-luciferase-vaccine-passport
---
Graphene oxide the lean mean nanomachine  its a ferromagnetic and paramagnetic material in other words on its on is non magnetic or a very weak one til it mixes with another oxide ( iron oxide in vaccines)  
https://newatlas.com/graphene-bad-for-environment-toxic-for-humans/31851/
---
Magnetic fields 
https://www.birmingham.ac.uk/Documents/college-eps/metallurgy/research/Magnetic-Materials-Background/Magnetic-Materials-Background-4-Classification-of-Magnetic-Materials.pdf