Things to do to Assist and defend
You will need:
Zinc chloride  DNA Protection
Copper chloride –  SOD, and Biocide Protection
(iYannis Note: a video on how to make copper and zinc chloride here for the zinc chloride you will need zinc oxide, that you can buy it here  )
Iodine –  Immune support 
Selenium Liposome – Protect DNA
Retinol Palmitate – DNA Protection                                     
Ascorbic acid – to reverse telemere damage
Rosemary extract with Black Tea DNA Protection
equal Parts Cobalt chloride DNA support (iYannis: or vitamin B12 that contains cobalt)
Apigenin may help to prevent oxidative damage to the body's endogenous DNA.           
Epigallo-Catechin-Gallate (EGCG) may protect the body's endogenous DNA from damage (including the damage inflicted by exposure to Ultra-Violet Radiation).         
Luteolin may help to prevent oxidative damage to the body's endogenous DNA.       
Oligomeric Proanthocyanidins (OPCs) may help to prevent damage to the DNA content of Cells.
Pycnogenol may help to prevent damage to the DNA content of Cells (due to the OPC content of Pycnogenol).
Quercetin may protect the body's endogenous DNA from breakage and oxidation (by chelating (removing) Ferric Iron from the body)
Rutin may help to prevent oxidative damage to the body's endogenous Deoxyribonucleic Acid (DNA).   
NAC Protects DNA
Acetyl l carnitine Protects DNA
Niacinamide Dna Protection
4Thieves  vinegar immune protection
Essential oils Siberian fir, balsam fir,  white thyme, Oregano, cinnamon, Clove, Cardamon Bay, cajeput 
Static Discharge  – Strong disengaging operating System
EMP in combination with the static discharge to shut down and disengage the operating system
---
---
Links from 2021/12/29
Vectors and communication networks with nanobio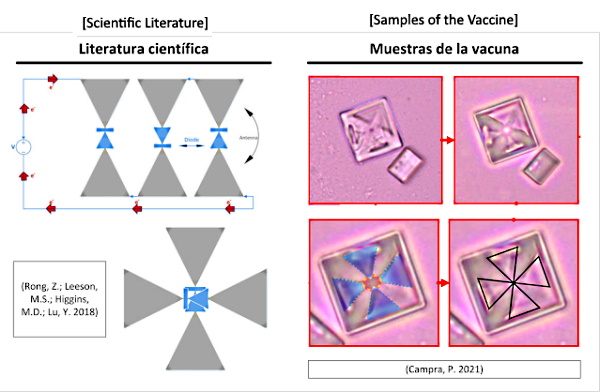 ---
Omicron is everywhere or no where or just a concept in the air—hype and BS—with the variants continuing there mutations  there is no stopping this and as a result perpetuating lock down will never ewend —not until at least  to 2028
---
Irrefutable evidence that the vaccines are the variant and cannot cure   
The vaccines can trigger self-destruction  A natural infection with SARS-CoV-2 (coronavirus) will in most individuals remain localized to the respiratory tract. In contrast, the vaccines cause cells deep inside our body to express the viral spike protein, which they were never meant to do by nature. Any cell which expresses this foreign antigen will come under attack by the immune system, which will involve both IgG antibodies and cytotoxic T-lymphocytes. This may occur in any organ. We are seeing now that the heart is affected in many young people, leading to myocarditis or even sudden cardiac arrest and death. How and why such tragedies might causally be linked to vaccination has remained a matter of conjecture because scientific evidence has been lacking. 

This situation has now been rectified

— Histopathologic analysis show clear evidence of vaccine-induced autoimmune-like pathology in multiple organs. That myriad adverse events deriving from such auto-attack processes must be expected to very frequently occur in all individuals, particularly following booster injections, is self-evident.—

Beyond any doubt, injection of gene-based COVID-19 vaccines places lives under threat of illness and death

. We note that both mRNA and vector-based vaccines are represented among these cases, as are all four major manufacturers.
---
Next wave of deception and the religions of the planet are going to be a part of the deception 
https://futurism.com/the-byte/nasa-priests-aliens
---
More transhuman technology the global governments are implementing to there soldiers—Super soldier program continuing since the 40's 
---
This is what happens when 6 g hits the cells 
---
Alberta overstepped its boundaries and now has to recall medical staff who refused the jab —
---
Get ready Quebec they are coming for you to force you to be jabbed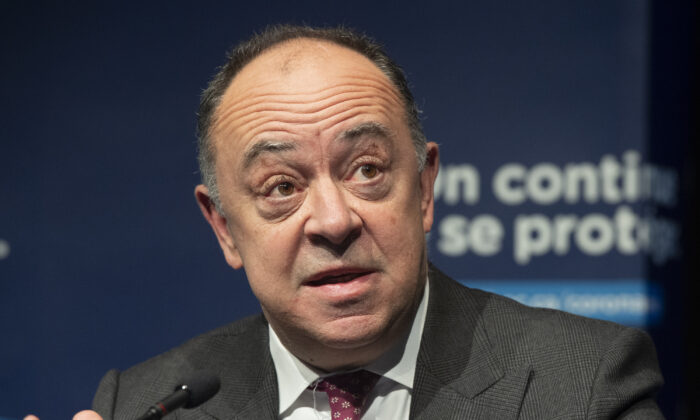 ---
Supercomputer uses light 
---