Things to do to Assist and defend
You will need:
Zinc chloride  DNA Protection
Copper chloride –  SOD, and Biocide Protection
(iYannis Note: a video on how to make copper and zinc chloride here for the zinc chloride you will need zinc oxide, that you can buy it here  )
Iodine –  Immune support 
Selenium Liposome – Protect DNA
Retinol Palmitate – DNA Protection                                     
Ascorbic acid – to reverse telemere damage
Rosemary extract with Black Tea DNA Protection
equal Parts Cobalt chloride DNA support (iYannis: or vitamin B12 that contains cobalt)
Apigenin may help to prevent oxidative damage to the body's endogenous DNA.           
Epigallo-Catechin-Gallate (EGCG) may protect the body's endogenous DNA from damage (including the damage inflicted by exposure to Ultra-Violet Radiation).         
Luteolin may help to prevent oxidative damage to the body's endogenous DNA.       
Oligomeric Proanthocyanidins (OPCs) may help to prevent damage to the DNA content of Cells.
Pycnogenol may help to prevent damage to the DNA content of Cells (due to the OPC content of Pycnogenol).
Quercetin may protect the body's endogenous DNA from breakage and oxidation (by chelating (removing) Ferric Iron from the body)
Rutin may help to prevent oxidative damage to the body's endogenous Deoxyribonucleic Acid (DNA).   
NAC Protects DNA
Acetyl l carnitine Protects DNA
Niacinamide Dna Protection
4Thieves  vinegar immune protection
Essential oils Siberian fir, balsam fir,  white thyme, Oregano, cinnamon, Clove, Cardamon Bay, cajeput 
Static Discharge  – Strong disengaging operating System
EMP in combination with the static discharge to shut down and disengage the operating system
---
---
Notes:
Corona Formula with Garlic extract and Zinc chloride
Watch the youtube channel to make the garlic and MSM formula ( you don't need the MSM but it is optional-and watch the zinc oxide remedy as well —once you make them both use 1/2 tsp of garlic and about 2-4 drops of the zinc chloride this should give a similar effect as a pharmaceutical
respiratory system                                                                                                 
 Chronic Obstructory Pulmonary Disease (COPD) patients are often found to have lower levels of Vitamin A compared to healthy persons: 
Asthma patients are often found to be deficient in Vitamin A.  
Vitamin A may help to prevent Bronchitis by stimulating the Mucous Membranes of the Respiratory Tract to resist the infections that cause Bronchitis.  
Vitamin A may alleviate and may help to prevent Emphysema.  
Vitamin A may increase resistance to the Common Cold and may exert direct anti-viral effects (at a dosage of 50,000 – 150,000 IU per day for three to five days) against the Viruses that cause the Common Cold.  
Vitamin A may help to prevent Croup. 
Vitamin A may alleviate the Pancreatic insufficiency associated with Cystic Fibrosis.  
Vitamin A may strengthen the Mucous Membranes of Lungs and may protect the Lungs from the toxic effects of Air Pollution (due to its Antioxidant properties).  
Vitamin A may help to prevent Pneumonia. 
Vitamin A may help to prevent Radiation Therapy-induced Pneumonitis (if Vitamin A therapy is commenced prior to Radiation Therapy). 
Vitamin A may help to prevent Respiratory Tract Infections. 
Vitamin A may increase resistance to Rhinitis.  Sinusitis may occur as a result of Vitamin A deficiency and Vitamin A supplementation may enhance the structural integrity of the Mucous Membranes that line the Sinuses. 
Vitamin A deficiency may increase the risk of Tuberculosis. 
Vitamin A deficiency increases the risk of Whooping Cough. 
---
Links:
PureBulk Supplements:
Get 10% Discount   : https://www.iyannis.eu/PureBulk/20201109
Get a 10% Discount via Tony's link https://www.iyannis.eu/1livtp/20201109
In both links, the discount code is applied automatically.
Thank you for using any of the above links for the purchases of your supplements from
PureBulk
. We appreciate your support.  
Disclaimer
: if you decide to buy something from
PureBulk,
via the above links,  w
ithout costing you anything more, either Tony or me, will receive a small commission from
PureBulk
and you will profit with a 10% discounted price. 
---
Links to Tony's Bryan396 and others' sites:
Tony's website: Alternative to the alternatives data: http://augmentinforce.com 
Tony's Youtube Videos  (Visual Alternatives to the alternatives ): Channel name: HerbsPlusBeadsWorks 
Tony's Bitchute Videos: https://www.bitchute.com/channel/gS5E0SSRIbLH/
Alternatives in the Audio realm: http://independz.podbean.com/
Tony's page in wimkin: https://wimkin.com/independz
Tony's Contact details:
email: independz@yahoo.com
Phone number for consultation with Tony:
+1 226 676 0031,  +1 519 979 5989
---
Bryan 396
Data and Research on nano-bio nanotech nano poisoning: https://www.minds.com/Bryan396/blogs
Brian396's Nano Photos @ flickr
---
---
Blog iYannis: Aroy Mak an Active activist Exposing and Revealing information
Aroy Mak youtube channel 1 and information on health and current events https://www.youtube.com/aroymak
Aroy Mak youtube channel 2: https://tinyurl.com/aroymak-2
Yannis' WimKin Page: https://wimkin.com/AroyMak
Yannis' interview with Shay https://tinyurl.com/shay-aroymak
---
Shay's channel  (removed from youtube) https://tinyurl.com/youtube-Shay
Shay's website (in Hebrew) https://ahava528.com/
Three Heart Church Youtube Channel:  https://tinyurl.com/3HeartsChurch-youtube
Three Heart Church website: http://www.threeheartschurch.org/
---
Some of Tony's Interviews
Tony's Interview with Ty @ Enerchi wellness: https://enerchiwellness.podbean.com
 Fiona talk interview with Tony on 2021 Jan 07:
@ Fiona For Health Site: https://tinyurl.com/20210107atFionaforhealths-site
@ youtube  https://tinyurl.com/20210107youtube
@ bitchute https://tinyurl.com/20210107bitchute
Deanna Spingola  speaks Interview on 2021/01/09 https://spingola.com/January2021.html
---
Interview with Liberty Talk With Odessa  on 2021/02/10: https://youtu.be/Sr0LMvK2gcw
---
---
Links from 2022/01/27
IOB-Internet of Body —wait til you see what it means not to have any privacy — you could be discriminated for even health coverage if your dna has something in it they will access  

https://www3.weforum.org/docs/WEF_IoB_briefing_paper_2020.pdf  
---
Canada Hijacked by the WEF – another crime by the Trudeau administration 
https://twitter.com/MaajidNawaz/status/1485982015048622090
---
UK changing the Bill of rights  

https://tinyurl.com/4dkut662
---
 How would you like to be regulated genetically 
https://phys.org/news/2021-03-bioengineers-secrets-precisely-genes.html
---
DNA Barcodes 
https://www.pnas.org/content/105/8/2761
---
 Writing the encyclopedia of life through barcoding 
https://royalsocietypublishing.org/doi/full/10.1098/rstb.2005.1730
---
Calling an end to covid Boosters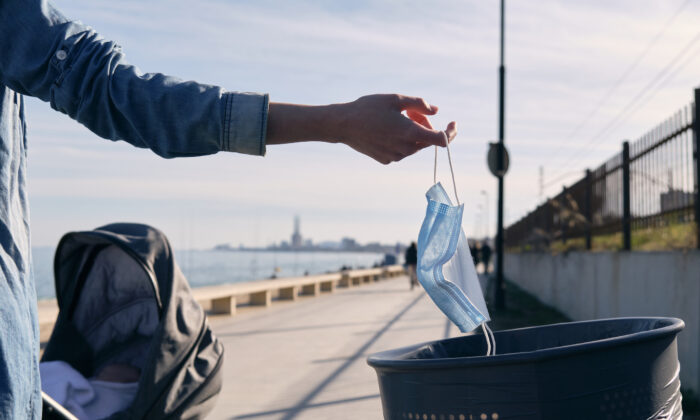 ---
Insurance companies are now avoiding any claim payout if you took the jab and it was experimental and died then you knew the risk—then they are not going to pay out  
https://freewestmedia.com/2022/01/14/life-insurer-refuses-to-cover-vaccine-death/
"The court recognizes the classification of the insurer who, in view of the announced side effects, including death, legally regards participation in the phase three experiment, whose proven harmlessness is not given, as voluntarily taking a fatal risk that is not covered by the contract and legally recognized as suicide. The family has appealed. However, the insurer's defense is recognized as well-founded and contractually justified, as this publicly known fatal risk is legally considered suicide, since the customer has been notified and has agreed to voluntarily take the risk of death without being obliged or compelled to do so."
---
Plastic Snowfall in the ALPS ( everywhere else its just this reports is monitoring it there  ) 
https://www.terradaily.com/reports/Plastic_snowfall_in_the_Alps_999.html
Besides plastics, there are all kinds of other tiny particles. From Sahara sand to brake pads, the world is buzzing through the air as abrasion. It is as yet unclear whether this kind of air pollution poses a potential health threat to humans. Nanoparticles, unlike microparticles, do not just end up in the stomach. They are sucked deep into the lungs through respiration, where their size may allow them to cross the cell-blood barrier and enter the human bloodstream.
---