Things to do to Assist and defend
You will need:
Zinc chloride  DNA Protection
Copper chloride –  SOD, and Biocide Protection
(iYannis Note: a video on how to make copper and zinc chloride here for the zinc chloride you will need zinc oxide, that you can buy it here  )
Iodine –  Immune support 
Selenium Liposome – Protect DNA
Retinol Palmitate – DNA Protection                                     
Ascorbic acid – to reverse telemere damage
Rosemary extract with Black Tea DNA Protection
equal Parts Cobalt chloride DNA support (iYannis: or vitamin B12 that contains cobalt)
Apigenin may help to prevent oxidative damage to the body's endogenous DNA.           
Epigallo-Catechin-Gallate (EGCG) may protect the body's endogenous DNA from damage (including the damage inflicted by exposure to Ultra-Violet Radiation).         
Luteolin may help to prevent oxidative damage to the body's endogenous DNA.       
Oligomeric Proanthocyanidins (OPCs) may help to prevent damage to the DNA content of Cells.
Pycnogenol may help to prevent damage to the DNA content of Cells (due to the OPC content of Pycnogenol).
Quercetin may protect the body's endogenous DNA from breakage and oxidation (by chelating (removing) Ferric Iron from the body)
Rutin may help to prevent oxidative damage to the body's endogenous Deoxyribonucleic Acid (DNA).   
NAC Protects DNA
Acetyl l carnitine Protects DNA
Niacinamide Dna Protection
4Thieves  vinegar immune protection
Essential oils Siberian fir, balsam fir,  white thyme, Oregano, cinnamon, Clove, Cardamon Bay, cajeput 
Static Discharge  – Strong disengaging operating System
EMP in combination with the static discharge to shut down and disengage the operating system
---
---
Links from 2022/03/23
 Psalm 80:7 Restore us, O God Almighty; make your face shine upon us, that we may be saved.
---
How does NANO conections to AI or other operating systems hacking your brain work  
https://icedrive.net/s/xQB2ak1AFttzwigYg8GN5TQRv8QN   
or 
https://screenrec.com/share/gn04QCAojT
---
This is a attribute to Jesus it's a song that honours what he did for all of us and or those who are being vexed in this theatre of drama we call life you may find some comfort in this song enjoy 
https://screenrec.com/share/IlQPzVfCn3
---
Home depot Assaulting creation –people- thre beliefs and is using gov t practices to discriminate against people who oppose the narrative –more experimentation to make people break — solution — 
---
 Well what do you know the Asians in china are bringing down the 4 g antennae they to have had enough of this BS  
https://www.bitchute.com/video/HJhjxqYnUYb7/  
or 
https://seed167.bitchute.com/NYZMjDr6JOG3/HJhjxqYnUYb7.mp4
---
Metaverse is now instituting pain in the met verse so now not only can you be violated you actually feel the violation physically KEEP YOUR KIDS OUT OF THERE  or they may suffer irreversible damage  
---
The truth about the oil reserves in america and why they don't need to buy oil 
---
Another indepth look and guessing—without the full awareness of nano biotech a lot of the assumptions presented are not at all accurate –but what this does do  is shows the multitude of operating systems functioning in these vaccines which will make the virtually impossible to remove from the dna 
---
Designer DNA Computers from test tubes — what could possibly go wrong here 
Self assembly self replicating self repair –this is what nanobiotech does now they want to build cpus to do the same thing with dna —if it hasn't already been released — RNA's edge over DNA stems from a natural cellular process called transcription, wherein proteins produce RNA on a continuous basis using a cell's DNA as a template. If the DNA in a cell's genome coded for the circuit components in a biological computer, then the cell would produce the computer components continually.
In the biological computing process, single strands of nucleic acids in a circuit can easily end up bound to other strands in the same circuit, an undesired effect that prevents circuit components from binding to their intended targets
---
Coors can placed ads in your head while sleeping—perhaps another MKULTRA technique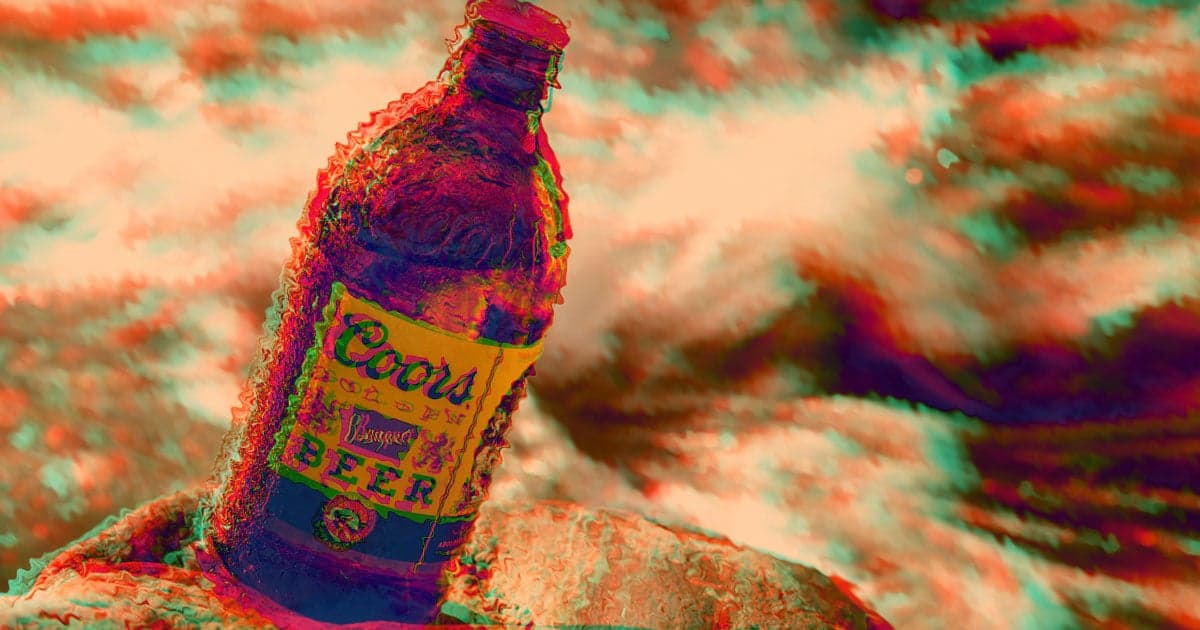 ---