Things to do to Assist and defend
You will need:
Zinc chloride  DNA Protection
Copper chloride –  SOD, and Biocide Protection
(iYannis Note: a video on how to make copper and zinc chloride here for the zinc chloride you will need zinc oxide, that you can buy it here  )
Iodine –  Immune support 
Selenium Liposome – Protect DNA
Retinol Palmitate – DNA Protection                                     
Ascorbic acid – to reverse telemere damage
Rosemary extract with Black Tea DNA Protection
equal Parts Cobalt chloride DNA support (iYannis: or vitamin B12 that contains cobalt)
Apigenin may help to prevent oxidative damage to the body's endogenous DNA.           
Epigallo-Catechin-Gallate (EGCG) may protect the body's endogenous DNA from damage (including the damage inflicted by exposure to Ultra-Violet Radiation).         
Luteolin may help to prevent oxidative damage to the body's endogenous DNA.       
Oligomeric Proanthocyanidins (OPCs) may help to prevent damage to the DNA content of Cells.
Pycnogenol may help to prevent damage to the DNA content of Cells (due to the OPC content of Pycnogenol).
Quercetin may protect the body's endogenous DNA from breakage and oxidation (by chelating (removing) Ferric Iron from the body)
Rutin may help to prevent oxidative damage to the body's endogenous Deoxyribonucleic Acid (DNA).   
NAC Protects DNA
Acetyl l carnitine Protects DNA
Niacinamide Dna Protection
4Thieves  vinegar immune protection
Essential oils Siberian fir, balsam fir,  white thyme, Oregano, cinnamon, Clove, Cardamon Bay, cajeput 
Static Discharge  – Strong disengaging operating System
EMP in combination with the static discharge to shut down and disengage the operating system
---
---
Links from 2022/04/18
Anti religion –Anti new age— 
14 
[af]
And putting out the 
[ag]
handwriting of ordinances that was against us, which was contrary to us, he even took it out of the way, and fastened it upon the cross,  
15 
And hath 
spoiled the [ah]Principalities, and Powers, and hath [ai]made a show of them openly, and hath triumphed over them in the [aj]same cross
. 
16 
[ak]
Let no man therefore condemn you in meat and drink, or in respect of an holy day, or of the new moon, or of the Sabbath days
,—- 
So much for legalism and the mosaic laws or any other religion— 17 
Which are 
but
 a shadow of things to come: but the 
[al]
body is in Christ.–
18 
[am
]Let no man at his pleasure bear rule over you by [an]humbleness of mind, and worshipping of Angels, [ao]advancing himself in those things which he never saw, [ap][aq]rashly puffed up with his fleshly mind, goofy guru s and there ideas of some way out there BS —19 
[ar]
And holdeth not the 
[as]
head, whereof all the body furnished and knit together by joints and bands, increaseth with the increasing of 
[at]
God. 
20 
[au]
Wherefore if ye be dead with Christ from the ordinances of the world, why, [av]as though ye lived in the world, are ye burdened with traditions? This is for those who get confused with old wineskins –religion and new wine –life with God within.
---
Crime  Crime every where a crime — the WEF agenda is a foot – make people desperate make them despondent hungry and depleted with limited resources  and turn them against each other to wipe out what's been established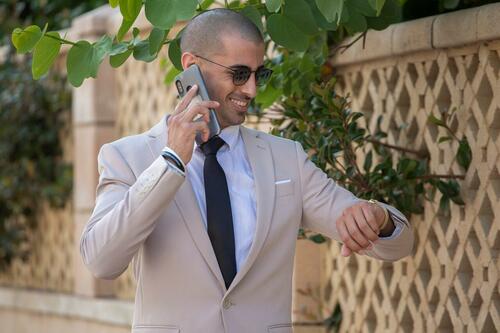 ---
An interesting take why people wanted to read and how the bible influenced literacy in the west 
https://www.ukcolumn.org/literacy-part-1-why-we-taught-ourselves-to-read  
---
Xenobiology – XNA and its many ways of integration 
Spontaneous Generation, the hypothetical process by which living organisms develop from nonliving matter—this can now be true—with the manipulation of peptides there can be a creation of a new organism not found in creation by divine design but rather now can be created out of a Lab!!!
Artificial extra base pairs (unnatural base pairs, UBPs) expand the genetic alphabet of DNA, thus broadening entire biological systems in the central dogma. UBPs function as third base pairs in replication, transcription, and/or translation, and have created a new research area, synthetic xenobiology, providing genetic engineering tools to generate novel DNAs, RNAs, and proteins with increased functionalities. Several UBPs have been developed and applied to PCR technology, DNA aptamer generation, and semi-synthetic organism creation. Among them, we developed a series of UBPs and demonstrated unique quantitative PCR and high affinity DNA aptamer generation methods.
---
Synthetic Biology Time line 
https://ranyaodeh22.wixsite.com/syntheticbiology/timeline
---
Creation of unnatural base Pairs dor xenobiology( synthetic biology ) 
https://oar.a-star.edu.sg/storage/r/r3zk8j5r1m/accepted-version.pdf
---
Horizontal Gene Transfer 
https://bmcgenomics.biomedcentral.com/articles/10.1186/s12864-017-3649-y
---
China bartering for eggs and garlic 
---
Suicide in china 
!!!!!! GRAPHIC CONTENT !!!!!!
---