Things to do to Assist and defend
You will need:
Zinc chloride  DNA Protection
Copper chloride –  SOD, and Biocide Protection
(iYannis Note: a video on how to make copper and zinc chloride here for the zinc chloride you will need zinc oxide, that you can buy it here  )
Iodine –  Immune support 
Selenium Liposome – Protect DNA
Retinol Palmitate – DNA Protection                                     
Ascorbic acid – to reverse telemere damage
Rosemary extract with Black Tea DNA Protection
equal Parts Cobalt chloride DNA support (iYannis: or vitamin B12 that contains cobalt)
Apigenin may help to prevent oxidative damage to the body's endogenous DNA.           
Epigallo-Catechin-Gallate (EGCG) may protect the body's endogenous DNA from damage (including the damage inflicted by exposure to Ultra-Violet Radiation).         
Luteolin may help to prevent oxidative damage to the body's endogenous DNA.       
Oligomeric Proanthocyanidins (OPCs) may help to prevent damage to the DNA content of Cells.
Pycnogenol may help to prevent damage to the DNA content of Cells (due to the OPC content of Pycnogenol).
Quercetin may protect the body's endogenous DNA from breakage and oxidation (by chelating (removing) Ferric Iron from the body)
Rutin may help to prevent oxidative damage to the body's endogenous Deoxyribonucleic Acid (DNA).   
NAC Protects DNA
Acetyl l carnitine Protects DNA
Niacinamide Dna Protection
4Thieves  vinegar immune protection
Essential oils Siberian fir, balsam fir,  white thyme, Oregano, cinnamon, Clove, Cardamon Bay, cajeput 
Static Discharge  – Strong disengaging operating System
EMP in combination with the static discharge to shut down and disengage the operating system
---
Links from 2022/06/13
1 God is our [b]hope and strength, and help in [c]troubles, ready to be found. 2 Therefore will not we [d]fear, though the earth be moved, and though the mountains fall into the midst of the sea, 3 Though the waters thereof [e]rage and be troubled, and the mountains shake at the surges of the same. Selah. 4 Yet there is a [f]River, whose stream shall make glad the City of God: even the Sanctuary of the Tabernacles of the most High. 5 God is in the midst of it: therefore shall it not be moved: God shall help it [g]very early. 6 When the nations raged, and the kingdoms were moved, God [h]thundered, and the earth melted. 7 The Lord of hosts is [i]with us; the God of Jacob is our refuge. Selah. 8 Come and behold the works of the Lord, [j]what desolations he hath made in the earth. 9 He maketh wars to cease unto the ends of the world, he breaketh the bow, and cutteth the spear, and burneth the chariots with fire. 10 Be [k]still and know that I am God, I will be exalted among the heathen, and I will be exalted in the earth. 11 The Lord of hosts is with us; the God of Jacob is our refuge. Selah.
---
Aladdin has a plan for you—the bowed down to the neon god they made — 
https://www.docdroid.net/yKSacAO/aladdin-the-ai-that-owns-the-world-1-pdf   
---
Aladdin is going to  erase you or integrate you 
https://www.bitchute.com/video/E1XNS11vJh3z/ 
or 
https://seed177.bitchute.com/afieotaZXjIZ/E1XNS11vJh3z.mp4
---
 How Canada is in the pickle we are in because of China and what the harper govt did—do you still think the gov t is on your side  
https://thetyee.ca/Opinion/2012/11/05/Van-Harten-FIPA/
 Critics have called FIPA a "31 year ball and chain on Canada" that would hand over unprecedented control over the country's pace and scale of resource development to China. "Ottawa capitulated to China on everything," concluded Conservative commentator Diane Francis. Many Canadians have written to the government with concerns. (As of Sunday night, 74,000 people sent messages asking specifically for a rejection of FIPA, as well as the sale of Nexen to the Chinese National Offshore Oil Corporation, through a Leadnow campaign.)
---
FIPA thank the conservatives on this one –this  was the reaming of a life time for this country —30 years in jail with China 
https://thetyee.ca/News/2014/09/13/Harper-Conceded-to-China/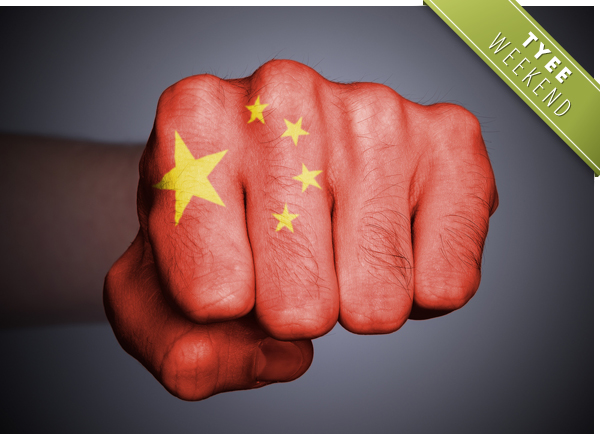 "There's no level playing field as far as they're concerned," he said. "Such a thing does not exist.  "There is no such thing as a reciprocal agreement," said Kitto of Beijing. "For them the other party signs on to the agreement, opens up and then you take advantage of them. That's the way they reciprocate." 
It should also be highlighted that on January 15, 2016, The Globe and Mail reported, "China wants to forge a historic free-trade deal with Canada, but a senior Chinese official said this will require Canadian concessions on investment restrictions and a commitment to build an energy pipeline to the coast."
 Less than a year later, on November 29, 2016, the Trudeau government announced its approval of the 890,000 barrel per day Kinder Morgan Trans Mountain tar sands pipeline to the British Columbia coast.
---
Marvin gaye would say what's goin on—it looks like America is under freq fire—what do you think  and you can't fight this with a gun 
---
 AI drones autonomous and  there capabilities—may also be under the control of Aladdin A new generation of smart robots is being developed at The University of Manchester that can be trusted to think and act for themselves in some of the most hazardous places on Earth – and beyond 
---
Space X launches another 53 satellites does anyone know what they are doing  with these satellites?? 
---
Supreme Court in USA has ruled the jabs are toxic unsafe and to be avoided at all cost  
Covid-19. For the first time in the history of vaccination, the so-called mRNA vaccines of the latest generation directly interfere with the patient's genetic material and therefore alter the individual genetic material, which is genetic manipulation, which was already prohibited and was previously considered a crime.
---
 Endocrine disrupting chemicals cause anxiety and fear  
https://neurosciencenews.com/chemical-fetal-brain-20810/ 
---
Russia Being more moral than America protecting genetics –and trump wanted to decriminalize sodomy globally—hmmmm 
---